13,454 CHILDREN
and adolescents are estimated to be diagnosed with cancer in 2014 in the U.S. according to the National Cancer Institute.





8 OUT OF 10
CHILDREN DIAGNOSED
SURVIVED AT LEAST
5 YEARS
A CHILDHOOD CANCER DIAGNOSIS HAS A
NEGATIVE EMOTIONAL EFFECT ON THE ENTIRE FAMILY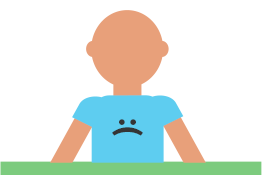 Children with cancer report
lower self-esteem, short and
long-term social, emotional and
behavioral difficulties and
higher anxiety and PTSD.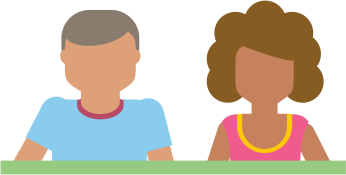 Parents experience very high levels of
traumatic stress including: anxiety,
depression, and loneliness.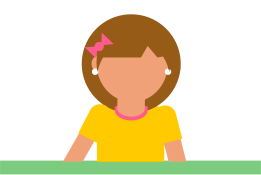 Siblings report higher anxiety,
lonliness and fear. They also
suffer from lack of attention,
which is focused on the sick
child. 50% of siblings show
post-traumatic distress
symptoms.
ECONOMICS OF CHILDHOOD CANCER
avarage cost of cancer treatment for 1 child:
$500,000
35%
of a family's monthly income (on average) will go to cancer-related costs that are NOT direct medical bills such as transportation, decreased, income and relocation for treatment.

Even with insurance,
out-of-pocket costs average
$35,000
per child for treatment
10 NEEDS OF FAMILIES FACING
CHILDHOOD CANCER
1.
UNDERSTANDING, because their world is upside-down right now, and they need some slack.
2.
A BREAK: be available to let parents get a break to relax when they can.
3.
A QUIET SHOULDER to lean on, to cry on, and to be there without judgement.
4.
SPECIAL SIBLING TIME: taking the time to make the siblings feel special. Give them the attention they need.
5.
LONG-TERM SUPPORT, because cancer treatments can last years, and community support typically drops off after 6-8 weeks.
6.
HELP WITH BILLS-even though no one will ask. A fundraiser to help cover medical costs is a life-saver!
7.
HELP AT HOME in the form of delivered meals, loads of clean laundry, kids' shuttle service, groceries, etc. to keep things as normal as possible.
8.
SPACE is also important. Help is great, but know when to let the family just be a family on their own.
9.
NETWORKING with other families, and hearing other people in the same situation say "I know how you feel"-and really mean it.
AND MOST IMPORTANTLY:
10. LOVE – THE UNCONDITIONAL KIND.
Refrence: National Cancer Institute. Cancer in Children and Adolescents. May 12, 2014 . Available at: http://www.cancer.gov/cancertopics/types/childhoodcancers/child-adolescent-cancers-fact-sheet. Accessed 05/08/2015